THE GIFT
The gift of a truly free trip to Israel – with no strings attached – is no dream.
Birthright Israel was launched in 1999 with the mission to give young Jewish adults of all backgrounds the chance to visit Israel at least once in their lifetime. With the exception of one meal a day, the program is entirely free, including round trip flights from a wide variety of gateway airports.
To date, over 600,000 young adults from around the world have taken advantage of this opportunity, and approximately 20% of them have selected Israel Outdoors as their Birthright Israel trip organizer for this extraordinary adventure.
Funding for the Birthright Israel Gift is made possible thanks to the generous support of many sources, including the State of Israel, the program's founders and other philanthropists, the Jewish Federation system and Keren Hayesod, the Jewish Agency for Israel, parents of trip participants, alumni of the program, and thousands of individuals donors from around the world who believe in our mission.
The goal of this remarkable initiative is neither political nor religious in nature. Rather, the purpose is simply to give young adults with a Jewish background the chance to explore their identity in the land of Israel and form new friendships along the way.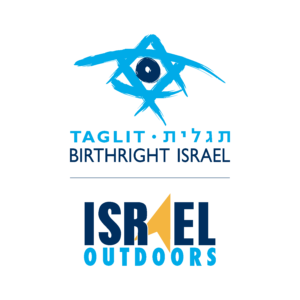 LEARN MORE
---
You'll be taken to the Birthright Israel website to register. Don't forget to select "Israel Outdoors" as your trip organizer!
10 DAYS OF ISRAEL
There's no way to fully appreciate Israel Outdoors until you experience it. For a taste, we set out to capture the spirit of a 10-day trip and condense it into a 3-minute video.
OUR ORGANIZATION
Israel Outdoors is a leading organizer of trips funded by the Birthright Israel Gift from the very beginning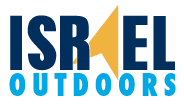 We are part of the 
Tlalim – Authentic Israel
 organization and have been creating inspiring travel experiences in Israel for over 30 years. We've been involved in the Birthright Israel initiative from the very beginning, and we've had the honor of hosting over 100,000 young adults for their Birthright Israel Gift from across North America, South America, Australia, Europe and Asia. They chose Israel Outdoors because we're inclusive, open-minded, fun, and energetic – just like them.
Our headquarters are located next to Tel Aviv's Ben-Gurion International Airport in the center of Israel, and our North American office is located in Washington, DC.

Israel Outdoors is a part of Tlalim, an organization that is commonly known as
Authentic Israel
. We're a full-service tour operator with a track record spanning three decades in the field of experiential travel and informal education. Organizations and individuals travel with us to uncover the timeless beauty of Israel or discover global destinations through the lens of Jewish history and life.
In addition to our Israel Outdoors programs for young adults, we offer travel experiences for teens, adults, and families as well as for Birthright Israel alumni
OUR STAFF
Take comfort knowing you'll be supported by dedicated professionals who care about your well-being like family.
Standing behind each Israel Outdoors experience is a team of committed year-round staff with experience going all the way back to the beginning of Birthright Israel. Each of us has a role to play ensuing that all elements of your experience are professionally handled – registration, preparation, education, safety, logistics, enrichment. We're here for you!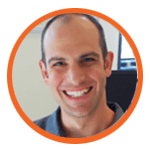 Roi Porat
Managing Director (Israel)
Born and raised in Rishon L'Tzion, Roi served in special forces in the IDF for seven years and completed his service as an officer. Roi started his professional career as a guide for Authentic Israel and subsequently received a degree from Tel Aviv University in business administration. He lives in Rishon L'Tzion with his wife and two children.
Born in Jerusalem and raised in Philadelphia, Avi graduated with a master's degree in Foreign Service from Georgetown University and subsequently worked in Jordan on an Arab-Israeli economic cooperation initiative funded by USAID. Returning to the U.S., Avi co-founded the Israel Outdoors project in 2001 after years of hiking and biking Israel's countryside. He lives in Washington, D.C. with his wife, daughter, and son.
Born and raised in Jerusalem, Guy started his professional career as a tour guide for Israel Outdoors. He's guided hundreds of Birthright and other educational tour groups. Guy studied philosophy in Tel Aviv and also served as a Jewish Agency emissary in Baltimore between 2007 and 2009. He recently worked as the director of the Education and Tour Guiding Division for one of the largest Israeli tourism companies before joining the Israel Outdoors team. Guy lives in Modiin with his wife and two children.
Nate was born and raised in Sacramento, California and graduated from the University of Colorado at Boulder with a degree in Broadcast News and a certificate in Jewish Studies. He also studied in Israel at The Hebrew University in Jerusalem and worked in media and public relations for the Israel Baseball League. Nate later went on to work for Major League Baseball Productions before moving to Washington, D.C., where he lives with is wife. When he's not organizing Israel Outdoors trips, Nate loves to hike, ski, play basketball, and watch baseball.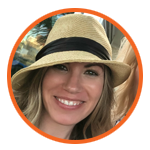 Erin Holland
Director of Marketing
Born in Washington, DC, Erin graduated from Old Dominion University with a Bachelor's degree in Drawing and Design and a Master's in Visual Studies. She has extensive experience in design, branding and marketing campaign management, as well as strategic event planning and marketing. Erin serves on several community events committees, including Virginia Beach Court Appointed Special Advocates. In her free time, Erin enjoys traveling, wine, spa days and exploring DC!
Lauren was raised in Baltimore and graduated from the University of Maryland, College Park with a degree in Art Studio. Lauren previously worked with university students in developing campaigns and educational programs for more than 75 campuses across the U.S. and Canada. She has also worked with top journalists, politicians, historians and human rights activists. She hopes everyone enjoys their Israel Outdoors Birthright trip and that it's the first of many Israel experiences!
Batya was born and raised in the New York area. She studied Elementary Education at the University of Pennsylvania. After a stint as a kindergarten public school teacher, she joined the Israel Outdoors team. She works on a variety of different projects, including recruiting and training North American staff on Israel Outdoors trips. Most importantly, you can always count on her to bring the cookies!
Sara was born in the Philippines,and raised in a suburb of Washington, D.C. After completing her freshman year of college on Nativ, the College Leadership Program in Israel, Sara graduated from the University of Delaware with a B.A. in History. She was previously employed at the American Jewish Committee, (AJC), where she worked in the International Jewish Affairs department, and coordinated AJC's annual exchange programs, as well as helped organize AJC's annual Global Forum. When Sara is not working at Israel Outdoors, she can be found teaching dance at a studio in Southern Prince George's County, near her home that she shares with her husband and two dogs.
Amy was born in Washington D.C., and was raised in Chevy Chase, MD. She attended Nativ: A College Leadership Program in Israel after graduating high school and before attending Pennsylvania State University, where she earned a degree in Telecommunications. Amy has been an intern at WPSU-TV in State College, PA, Half Yard Productions in Bethesda, MD, and IBA News in Jerusalem, Israel. She has been a participant and staff on many Israel youth trips and looks forward to helping people participate on a memorable trip to Israel and experience all it has to offer!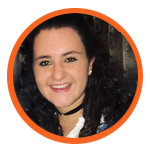 Roshan Promisel
Program Associate
Roshan was born in Silver Spring, Maryland and raised in Potomac, Maryland. She attended Penn State University where she earned degrees in Global Studies and French Studies. During the summer after her Junior year, she lived in Tel Aviv where she was a marketing assistant for a social media start-up. Roshan has also been a participant on a Birthright Israel trip and attended Alexander Muss High School in Israel during High School.  Roshan has had the opportunity to travel all over the world and speaks French fluently. She loves being apart of the Israel Outdoors team and can't wait to share her love for Israel with others!


Courtney Ericson
Program Associate
Courtney was born and raised in the northern Virginia area. She graduated from George Mason University in May of 2017 with a degree in Public Administration. She grew up involved in the Jewish youth organizations BBYO and USY, and her true love for Israel began on her own Birthright Israel trip! Courtney loves to travel and is passionate about helping others have the same incredible experience on their Birthright trip as she did. In her free time, Courtney can be found playing tennis, relaxing at the beach, or with her dog, Jolie!
OUR GUIDES
Passionate and knowledgeable guides are at the heart of the Israel Outdoors experience

Our guides are chosen for their dynamic personalities, depth of knowledge, and ability to connect with young adults who come on Israel Outdoors with diverse backgrounds and perspectives. Their breadth of experience and passion for education will help set the tone for your trip — and you'll discover very quickly that our guides are a huge part of your experience.
Born in Herzelia, Itai is in the process of moving to the Negev desert to help develop the land. Itai's favorite moment on a trip was when he met his future wife who was working as a field coordinator at the time.  When not guiding Itai loves playing with his baby and spending time with his family.

Born and raised in Israel, Einav was a counselor in a youth movement from the age of 15 and continued as an informal educator throughout his life. Einav is married and lives in Jerusalem.

Born in Tel Aviv, Shakked traveled far from home to live 45 minutes away in Jerusalem. Shakked's favorite part of an Israel Outdoors trip is sitting on the grass in a park on shabbat afternoons and talking with her participants.  She loves visiting the ancient ruins of Tzippori.  When not guiding, Shakked loves to dance!  Her specialty is Lindy-Hop.
Gadi was born in Israel but spent part of his childhood in Virginia. He currently lives outside of Tel Aviv. He loves the Judaean Desert and cannot get enough of Masada. When not guiding, Gadi enjoys reading, watching sports and TV shows, and playing basketball.
Gadi was born in the United States and moved to Israel when he was a child. He currently lives in Modiin in central Israel.  Gadi loves the ancient Roman city of Tzippori with its beautiful mosaic floors. When not leading a trip, Gadi loves to watch TV. His personal favorite is detective shows but often ends up watching Disney movies with his two kids.
Born in Los Angeles, Adam lives in Tzfat in northern Israel. His favorite part of a trip is taking his participants to meditate and stargaze in the desert, but he also loves bringing participants to his home town of Tzfat. When not on a trip, he loves hanging out with his kids, particularly on nature hikes.
Born and raised in Kibbutz Ga'aton in Northern Israel, Asaf currently lives in Tel Aviv.  Asaf has guided many Israel Outdoors trips, but his favorite moment  so far was when his group won first place at a Birthright-wide sports day. Despite all of his trips, Asaf will never get tired of visiting the Old City of Jerusalem.  When not working, Asaf enjoys playing soccer.
Hailing from Be'er Sheva, the capital of the Negev desert, Liat currently lives in Jerusalem. Liat loves Masada and especially enjoys practicing yoga at the top. Liat has many hobbies including hiking, traveling and playing guitar.  Her favorite TV show is Game of Thrones.
Born in Ramat Gan, Israel, Libbi currently lives in Tel Aviv. Libbi loves hiking through the desert and says there is nothing like watching the sun rise over Masada. Libbi's least favorite part of a trip is saying good-bye at the end. When not guiding, Libbi makes art, sails, and couch surfs around the world!
Before becoming a tour guide, Nadav worked as a bike mechanic. His favorite part of guiding is watching participants as they discover new things and have new experiences, and his favorite site is the city of Jerusalem. In addition to being his hometown, Nadav loves its diversity and feels that it truly reflects Israeli society. When not guiding, Nadav enjoys biking, cooking, swimming and rock climbing.
Asher was born in Hod Hasharon, Israel, and currently lives on Moshav Thuvut.  Before becoming a tour guide, Asher served as the head of formal education in a local school.  His favorite part of the trip is group discussions about life and Judaism. During his free time, Asher enjoys spending time with his kids, biking and hiking.
Born in Jerusalem, Shimon currently lives in Eliav in southern Israel with his wife and children. His favorite site to visit is the Western Wall, as he feels grateful for the opportunity to be there so often. When not guiding, Shimon enjoys exploring and finding new, undiscovered springs. He takes a swim all by himself and enjoys a Turkish Coffee. He also enjoys good books and action movies.
Ran grew up in Jerusalem and currently lives in Mezaseret Tzion,  a suburb of Jerusalem.   Ran's favorite part of a trip is star gazing in the desert at the Bedouin tents but he hates waking participants at 4 a.m. to climb Masada.  When not guiding, Ran is a student of business and international relations.  He also enjoys watching movies and reading books.
Irad is one of our guides with the most seniority with close to 100 Israel Outdoors trips under his belt.  He was born in Ramat Gan, Israel, and currently lives on the Ein Ayala moshav just outside of Haifa. Irad's favorite part of any Israel Outdoors trip is visiting the Old City of Jerusalem. Irad is an avid outdoorsman.  When not guiding an Israel Outdoors trip (with almost 100 trips, when does he have the time?) he loves to go spear fishing by free dive.  

Being fluent in Spanish, English and Hebrew, Tete has the distinction of guiding our joint US-Argentina trips. Hailing from Jerusalem, Tete's best moment on a trip so far was a bar mitzvah ceremony under the AHAVA/love sculpture at the Israel Museum. He loves all of Israel , but he just can't get enough of the beach in Tel Aviv. Tete describes himself as "a soccer guy." He loves reading about history and eating good food.
Dima was born in Chernowitz in the former USSR and moved to Israel with his family when he was three.  He currently lives in Netanya, Israel. He loves the moment on a trip when 40 individuals become one group and he never gets tired of visiting the city of Tzfat.  In his free time, Dima likes to travel, go to the beach, and spend time with friends.
Hagai resides in the city of Netanya, 15 miles north of Tel Aviv. Hagai loves guiding and cannot get enough of meeting new people in a very familiar place.  During his free time, he enjoys the outdoors and playing frisbee.
Menash Golan hails from Rehovat, Israel. Menash completed his service in the Israel Defense Force in a combat unit with the rank of leading sergeant. Menash completed his studies on the "Land of Israel" through a program sponsored by the Ministry of Tourism. Some of his favorite non-work pastimes are reading, music, and soccer.

Originally born in Paris, France, Pauline now lives in Jerusalem. She loves participating in activities run by participants that demonstrate their experiences in Israel, but she cannot get enough of the desert.  She loves hiking and Masada. When not hiking with an Israel Outdoors group, she is probably off hiking somewhere on her own!
Uriel was born in Herzliya, just outside of Tel Aviv, and still lives there today.  He has guided more trips with Israel Outdoors than any of us can count.  Even though he's visited a million times, he still loves going to the Kotel and climbing Masada. When not guiding, Uriel enjoys watching TV and mountain biking.
Born and raised in Haifa, Erez served as a medic in the Israeli Air Force. In 2006, Erez became a licensed tour guide working with Israeli youth, Jewish students, and tourists from all backgrounds. When not working or traveling the world, Erez lives on Kibbutz Neve Yam.
Hila lives in Kibbutz Ramat Hasophet in Israel.  Her favorite part of the trip by far is northern Israel.  She cannot get enough of the Golan Heights and the Galilee. Hila's hobbies include traveling, dancing, and bird watching.
Originally from the city of Be'er Sheva in the Negev desert, Michael currently lives in Ashkelon, Israel. His favorite moment on a trip is the moment when 40 people on a bus suddenly become a group.  His favorite activity is water hikes.  He can't get enough of them.  Michael loves to play music, hang out on the beach, and salsa dance.
Ohad grew up in the Golan Heights and currently lives on Kibbutz Metzer in northern Israel. Ohad has guided numerous Israel Outdoors trips but before he became a tour guide he milked cows. He loves visiting Ein Gedi and his favorite moment on a trip is introducing his group to his family. One day Ohad would like to be a zoologist.
Born in Montreal, Canada, Hillel currently lives with his family in Tel Aviv. His favorite part of an Israel Outdoors trip is meeting a new group when they arrive, but he also cannot get enough of the beauty of the mountains in the Galilee. He can't stand when there is traffic and a group arrives somewhere late. During his free time, Hillel enjoys working out and hanging out with his family.
Batsheva grew up in the city of Haifa in northern Israel and currently lives in Bat Galim, a seaside neighborhood of Haifa. Her favorite moment on an Israel Outdoors trip so far was taking part in a Havdalah (end of the Shabbat) ceremony, overlooking the sunset on the beautiful city of Jerusalem.  Her favorite site to visit is the Ramon Crater. When not guiding, Batsheva is working on her college degree and enjoys discovering new places in Israel.
Born in the US, Zack moved to Israel when he was a little kid. When asked his favorite part of a trip, Zack responded "when someone takes a moment to truly reflect on their own and realizes that close to 50 strangers have become a community in just a couple of days. I am still humbled and amazed that this happens on every trip." When not on a trip, Zack can be found mountain climbing and bike riding.
Einat grew up in a small community north of Shomron. Einat feels very privileged to be able to follow her dreams and believe in what she is doing. She loves hiking, especially in Israel's Negev desert. Einat currently lives in Tel Aviv.
Originally from Dayton, Ohio, Elaun currently lives in Haifa in northern Israel. Before moving to Israel, Elaun worked at the Gap, the Body Shop and was the overnight manager at the Apple store the night before the first iPhone came out. His favorite site is Har Herzl as it never ceases to move him and his groups. When not guiding, Elaun plays ultimate frisbee and volunteers for the non-profit Ultimate Peace.

Itay comes from Ramat Ishai in northern Israel and currently lives in Jerusalem. In addition, Itay is also a yoga instructor.  See what positions you can get him to do while waiting for the sun to rise on the top of Masada! He claims he loves every moment on a Birthright trip and  cannot pick a favorite – however he hates it when people come late to activities.  When not guiding, Itay loves hiking, biking and meditation.

Yaacov was born and raised in Jerusalem. In addition to being a tour guide for 12 years, he has a passion for photography, which he studied at Hadassah College.  After spending 4 years living in Montreal, Canada, Yaacov now lives with his wife and two sons in Maale Adumim, right outside of Jerusalem.
Originally from Colombia, Mark currently resides in Hod Hasharon in central Israel. Mark has led over 20 trips with Israel Outdoors. Mark's favorite part of any Birthright trip is visiting Jerusalem. When not leading an Israel Outdoors trip, Mark enjoys hiking.
Amir grew up in Kfar Adumim, and currently lives in Jaffa. Amir's favorite moment on a trip was from the first Israel Outdoors trip that he guided. The trip conflicted with his college graduation. Amir was sad to miss it so his participants made their own graduation ceremony for him.  Amir had not been that excited for a ceremony since his own Bar Mitzvah! Amir's favorite place to visit on a trip is Tel Aviv.   When not guiding, Amir likes to watch and create short movies.
Currently she lives outside of Netanya on a Moshav. Moran believes Birthright is a journey and she loves taking young adults around Israel. Without a doubt her favorite part is when the Israelis join the group. Every time she goes to a site on a trip it is like she is going again for the first time – seeing the places through the participants' eyes. She sees each day as an adventure and loves to travel.
---
Meet Our Guides (Virtually)
OUR VISION
The vision of Israel Outdoors is to share the beauty and wonder of Israel with Jewish young adults of all interests and backgrounds through an enlightening and enriching experience.
Our travel programs are specially crafted to provide significant, dynamic experiences for our participants that will last long beyond the 10 days. We recognize that each participant on will take home personal and special perspectives that will be unique to their own understanding of the world; we also understand that part of that powerful insight is gained through the shared collective connections they will build with their peers, their staff, and Israel. Our passion is to provide a safe and welcoming environment to make this happen.
We believe experiencing Israel through physical activities such as hiking and biking can provide a truly exceptional way to connect to the land. From the breathtaking heights of Massada, the beaches of the Mediterranean, the forests of Jerusalem, and the canyons of the Negev – each setting provides a meaningful and profound way to understand the history of this country and its people.
Israel Outdoors offers different ways to experience their Birthright Israel Gift. Whether through traditional touring, by bike, or by foot, our experiences are unified by our commitment to provide enriching encounters with the land, history, and people of Israel.
---
You'll be taken to the Birthright Israel website to register. Don't forget to select "Israel Outdoors" as your trip organizer!