Here at Israel Outdoors we are always interested in finding out more about our participants and learning about the interesting things that they do. David Naimi. was just on a free Taglit-Birthright Israel trip with Israel Outdoors this past December, and shares with us his experiences as a small business owner.  Thanks for sharing David!
Where are you from?
I was born in Oceanside, California and my Father is Persian and mother Mexican making me "Persican."
Where do you live currently?
Cardiff by The Sea, San Diego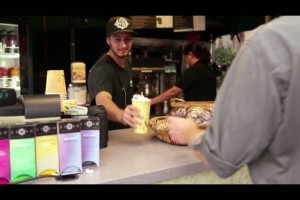 Why did you decide to start your own coffee shop?
I've been working with my father since I was thirteen years old. He owns a restaurant in downtown Encinitas called Roxy's Restaurant and also a food catering business contracted with the San Diego County Fairgrounds. After years of successful business, the fairgrounds approached my father and I in expanding towards the coffee business. I was in my last semester of college at CSUF and told my father I was almost done with school and ready to expand the business. I wanted to step up to the plate because I love San Diego so much.
Tell us more about your business today.
The county fairgrounds holds special events every weekend year round including every hobby you can think; Car shows, Antique shows, Dog shows, concerts, etc. Dave's Gourmet Coffee is almost four years strong and capable of having up to four booths. 
What is your best story from work?
Until I acquired the business at twenty-one years old I didn't drink coffee.  Of course, shortly after learning everything about coffee now I'm a huge fan and can't go a day without a cup!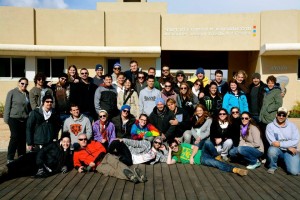 Why did you decide to go on an Israel Outdoors trip?
I had numerous friends and family tell me that Israel is such an amazing country and I needed to go. I always wanted to go, but couldn't due to my business being a start up. So, this last San Diego Fair I had a group of Israelis work next to me, and just seeing what amazingly warm hearted people they were convinced me that I must go. I was finally confident enough in my business to sustain itself and go travel.
What was your favorite part of your Israel Outdoors trip?
Going to the Great Wall was breathtaking and magical.
Meeting the Israelis and getting to know their life style and culture was absolutely incredible also. Of course, trying out all the delicious shwarma and falafel, but most of all, making the new best friends that I would call brothers and sisters.