Exclusive Tuition Credit Opportunity!
Alumni of Israel Outdoors are eligible to redeem a discount towards study abroad at Tel Aviv University. The exact tuition discount is offered as follows: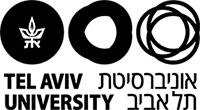 Earn undergraduate credits or receive a graduate degree at Tel Aviv University (TAU) – a global premier university in a global premier city.
Enroll for academic credit, for a degree, or simply for the experience of studying on the Mediterranean Coast. TAU hosts dozens of programs taught in English with students from across the world.
Israel Outdoors alumni are eligible for a tuition credit!
Fall Semester: $400 Credit
Spring Semester: $200 Credit
Two Semesters or Graduate Program: $600 Credit
This exclusive discount for Israel Outdoors alumni can be applied to study abroad as an undergraduate (1-2 semesters) or any graduate program as follows:
| | |
| --- | --- |
| Graduate Programs | Undergraduate Courses |
| Conflict Resolution & Mediation | Archaeology |
| Emergency & Disaster Management | Art Studies |
| Environmental Studies | Israel Studies |
| Jewish Studies | Jewish Studies |
| Middle Eastern History | Life Sciences |
| Security & Diplomacy | Management & Economics |
| Social Work – Specialization in Crisis & Trauma | Middle East Studies |
| Teaching English for Speakers of Other Languages | Electrical & Electronics Engineering |
| Sofaer International MBA | |
| Leadership, Communication & Elections | |
How it Works…
To redeem the discount, first enroll with Tel Aviv University through its TAU-International School and make sure to complete the form below. Once your enrollment is fully confirmed by Tel Aviv University, we will release your discount funds directly. Your discount request must be made within 30 days of your enrollment at Tel Aviv University.
To submit your discount request, fill out the fields below so that we can authenticate your eligibility for the discount: