This past Sunday twenty Israel Outdoors alumni joined Taglit-Birthright Israel and El Al on their float in the annual Salute to Israel Parade in New York City.  There were t-shirts, there were flags, there were antics. Hilarity ensued.  Check out the photos below.  
Check out our ride!  Transport by float is really the only way to travel.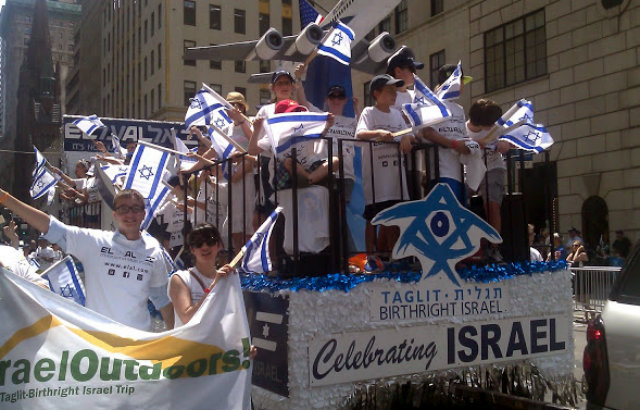 Meet our new friends from El Al!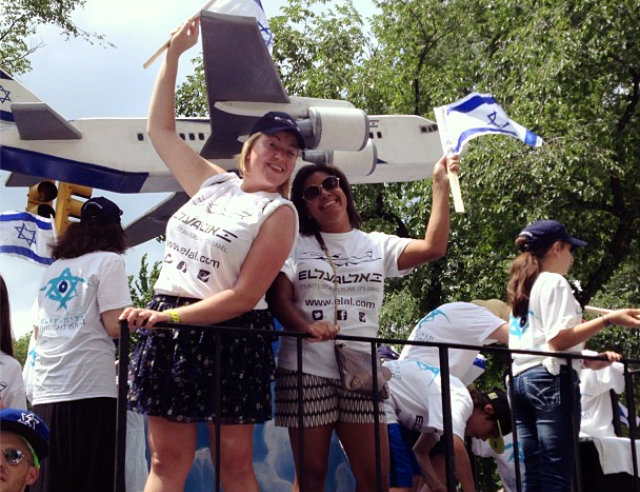 Well hello sir.  How is the weather up there?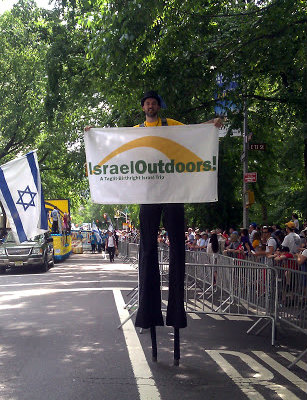 I decided to try out my Miss American pose

Thank you everyone for coming!